Embrace the Word ~ March 2023
The older I get, the more I find the need to include a vitamin supplement in my daily routine. Vitamin companies boast significant health benefits by adding their product to your life. Researchers have more recently said that vitamins offer little value and a better use for the money spent should be used on nutrient-rich foods.
Wherever you land on this issue, I know something you should incorporate into your life daily–The Word of God. It not only boasts spiritual health benefits, but when you Embrace The Word daily, you can expect those benefits to be present in your life. Many believers liken reading the book of Proverbs to taking a daily vitamin. There are 31 chapters, one for each day. If you take in the wisdom of Proverbs, your spiritual health will blossom.
Today, we need wisdom–God's wisdom, like never before! Though penned many years ago, the wisdom found in Proverbs is wisdom for today! God's Word is living. It is never dated or irrelevant.
So, in March, we are going to be studying Proverbs. Our Embrace the Word theme is Proverbs: Wisdom for Today. We will dive into this treasury of wisdom to gain insight, instruction, guidance, and understanding. Look at some of the benefits the wisdom of Proverbs boasts:
Good for Your Heart:
A merry heart does good, like medicine, but a broken spirit dries the bones. Proverbs 17:22
Healthy Aging:
Listen to counsel and receive instruction, that you may be wise in your latter days. Proverbs 19:20
Boosts Immunity:
He who covers his sins will not prosper, but whoever confesses and forsakes them will have mercy. Proverb 28:13
Better Overall Spiritual Health:
The way of life winds upward for the wise, that he may turn away from hell below. Proverbs 15:24
The Word of God will deliver on each of these benefits and more!
I want to challenge you to read the entire book of Proverbs this month, one chapter a day. And as a gift, I am attaching the Proverbs: Wisdom for Today Devotional Journal. Feel free to use this resource to enhance your study this month. The journal has a daily focus scripture from the day's chapter that you can write out and study in context. Also, the journal includes a devotional entry for each day in March.
Please join us this month as we Embrace the Word. Share with a friend, your women's ministry, or small group. You can join us in the Sparrow's Song Facebook Group here and follow us on Instagram for more content.
I look forward to hearing from you and Embracing God's Word together! Reach out if you need anything!
May the God of hope fill you with all joy and peace in believing so that by the power of the Holy Spirit, you may abound in hope. Romans 15:13
Wisdom for today printable Journal.pdf
Your friend in the journey,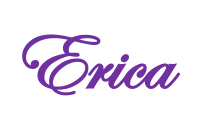 Remember: The Word W.O.R.K.S. We are walking in Wholeness, Obedience, Righteousness, and Kingdom Success through the Word of God.