Embrace the Word study: The Holy Spirit: Welcoming the Comforter – Week Three
Welcome to week three of our Embrace the Word study on "The Holy Spirit: Welcoming the Comforter." Last week's focus was on the works of the Holy Spirit in the believer's life and cultivating a fruitful relationship that yields beautiful benefits in our lives.
This week's reading and writing focus has been on the Holy Spirit as an inner witness. Romans 8:16 says, "The Spirit Himself testifies and confirms together with our spirit [assuring us] that we [believers] are children of God" (AMP). The Holy Spirit "bears witness with our spirit" (ESV). In a deeply beautiful Spirit-to-spirit connection, the Holy Spirit whispers over and over, "You are God's child." Now, we can confidently walk like His children!
We should walk like HIS children!
Recently, a few popular Youtubers debated this question, "What is the evidence of God's presence in the life of a believer?" Yes, we have the Inner Witness, but what outer manifestations show that God is indeed at work in our lives? These Youtubers argued that one thing or another proves that we are God's children.
I can only go with the words of Jesus. In Luke 6:44, Jesus said, "For every tree is known by its own fruit. For men do not gather figs from thorns, nor do they gather grapes from a bramble bush." We know the kind of tree we have by the fruit that grows from it. Thorn bushes do not produce figs; briar bushes don't produce grapes. If a tree is bad, bad fruit will grow. If it is good, good fruit will grow. The true child of God is identified but the fruit they bear. The proof is in the fruit!
The Proof is in the Fruit
But the fruit of the Spirit is love, joy, peace, longsuffering, kindness, goodness, faithfulness, gentleness, self-control. Against such there is no law. Galatians 5:22-23
The Fruit of the Spirit is the character of God. It is the result of a life filled with the Holy Spirit. It is the result of a mind governed by the Spirit, the result of a believer walking in the Spirit. The apostle Paul says in Galatians 5:16, "I say then: Walk in the Spirit, and you shall not fulfill the lust of the flesh." He contrasts the works of the flesh (Galatians 5:19-21) with the fruit of the Spirit (Galatians 5:22-23). When we walk in the Spirit, living by His leading, seeking His guidance, and responding in obedience, the Fruit of the Spirit will become more and more evident in our lives.
Notice the word "fruit" is singular. These characteristics, taken together, made up God's character. We should not pick and choose which characteristics we want to possess but should desire to have them all in our lives. Like a light that illuminates a path, the Holy Spirit wants to guide us in ways that honor God. When we allow Him to guide us, the Fruit of the Spirit will blossom in our life.
Fruit Inventory
I like to use Galatians 5:22-23 as a spiritual checklist of sorts. Evaluate your life. Take fruit inventory. Ask yourself, "Am I exhibiting this character in my life?"
Am I Loving?
Does God's love overflow from me to all of my relationships? Does it reach out to everyone made in the image of God? The love we demonstrate to others is beautiful, tangible evidence that we follow God.
By this all will know that you are My disciples, if you have love for one another. John 13:35
Am I Joyful?
Is the joy of salvation apparent in my life? Do I have joy despite the circumstances in my life? Our lives should be filled with joy that is rooted in our relationship with Jesus.
Now may the God of hope fill you with all joy and peace in believing, that you may abound in hope by the power of the Holy Spirit. Romans 15:13
Am I Peaceful?
Does my peace transcend understanding? Do I have reassuring peace even when it doesn't make sense? We can have perfect peace that is not shaken or moved by circumstances. This comes from keeping your mind focused on the Lord.
You will keep him in perfect peace, Whose mind is stayed on You, Because he trusts in You. Isaiah 26:3
Am I Patient?
Can I patiently endure wrongs, difficulties, pain, and unhappiness without complaint? How is patience displayed in my life and relationships? God is patient toward us, and we should extend patience to those around us.
Put on then, as God's chosen ones, holy and beloved, compassionate hearts, kindness, humility, meekness, and patience. Colossians 3:12
Am I Kind?
Kindness should be characterized in all that we do. Showing kindness, even to those who mistreat you, is no small thing. Our words, thoughts, and actions should show kindness because this reflects the heart of God.
And be kind to one another, tenderhearted, forgiving one another, even as God in Christ forgave you. Ephesians 4:32
Am I Displaying Goodness?
In a world that is becoming increasingly evil, am I clinging to what is good? Am I actively combating the evil in the world by overcoming it with good? God is only and always good. We should be reflections of His goodness.
Let love be without hypocrisy. Abhor what is evil. Cling to what is good. Romans 12:9
Am I Faithful?
In my life, am I faithful? Can I be trusted? Am I reliable and unwavering in my commitments? God's faithfulness is great! We should strive each day to be like Him.
Moreover it is required in stewards that one be found faithful. 1 Corinthians 4:2
Am I Gentle?
Am I gentle with everyone in the way I speak, teach, correct, and even in the way I deal with opposition? I will not be brash or overly aggressive. The Holy Spirit is gentle. Just as He will not force us but instead gently nudges us. We should want to interact that way.
Do not let your adornment be merely outward—arranging the hair, wearing gold, or putting on fine apparel— rather let it be the hidden person of the heart, with the incorruptible beauty of a gentle and quiet spirit, which is very precious in the sight of God. 1 Peter 3:3-4
Am I Displaying Self-Control?
Am I able to act in self-control even if things around me are out of control? Can I manage myself without being unrestrained and overly impulsive? The Holy Spirit will help you as you yield to His leading.
The end of all things is at hand; therefore be self-controlled and sober-minded for the sake of your prayers. 1 Peter 4:7
Now that you have read it take time to pour over this fruit inventory again. What do your answers tell you about YOU? Also, ask yourself, "Am I obedient to God and what He's asked me to do? Am I walking in step with the Holy Spirit, allowing Him to guide my life and shape my thinking? If not, why not pray right now, and ask for the Holy Spirit's help. The Spirit confirms in our spirit that we are God's beloved children. Now, ask The Holy Spirit to help you cultivate this fruit so everyone knows you are His. Because the proof is in the fruit!
Let's Pray
Father, I pray that You will guide me by Your sweet Holy Spirit. Please help me to be a vessel of obedience yielding in the areas of my life that need work. Help me resist every work of the flesh that brings about death. Let my mind be governed by the Holy Spirit so I can experience life and peace in You. Let my life be filled with Your character. Help me the cultivate the fruit of the Spirit in my life.
In Jesus' name,
Amen
**This teaching contains excerpts from the book Dwell: Living Life Fully, Knowing that the Holy Spirit Lives in You by Erica Bryant.
As I always say, the Word WORKS! We are walking in WHOLENESS, OBEDIENCE, RIGHTEOUSNESS, and KINGDOM SUCCESS through the Word of God!
Your friend in the journey,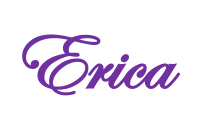 Want to dive more into the Fruit of the Spirit? Check out our Fruit of the Spirit 30-day Scripture Writing Journal. Grab the printable digital version  here , or the print version  here .