Thankfulness by Faith – Give Thanks unto the Lord, For He is Good!
When you set your mind on Jesus, it is easier to see the blessings that abound in our lives. When we tune our hearts to His goodness, we begin to notice His hands everywhere, how He keeps and provides for us, how He covers us in grace and showers us with His love. We give thanks to God because He is good!
Sometimes, however, it takes faith to be thankful. When anxiety looms, and you seem overwhelmed with darkness, or when what you see looks far different from all that God has promised. In times like these, we need to remember the faithfulness of God and anticipate His goodness in our lives.
Psalm 27 is a psalm of David. Scholars disagree on the circumstances of the writing of this Psalm, but many believe it was written while David was on the run from his own son Absalom. In this Psalm 27:13, David stakes his confidence in the sure hope that he would see the goodness of the Lord. David faced many, many dark days, but in faith, he held on, knowing that he would see God's goodness.
I would have lost heart, unless I had believed That I would see the goodness of the Lord In the land of the living. Psalm 27:13
We can hold on in faith during dark times, too. Paul admonished the believers in Philippi not to be anxious but instead pray about everything! Let God know how you feel, and let God know what you need. He added, "with thanksgiving." This is thanksgiving by faith! We can express thanksgiving for what we have and for what God will do. Like David, we can be confident because God is faithful and loves us greatly.
Be anxious for nothing, but in everything by prayer and supplication, with thanksgiving, let your requests be made known to God. Philippians 4:6
Giving thanks can sometimes be an act of faith. We give thanks not only because of what the Lord has done but also for what He will do. Give thanks and praise God in advance for every blessing and answered prayer that is on the way!
Take some time this week to thank God for His goodness that remains to be seen. Give thanks, by faith, for every promise, every prayer, every hope that you've placed in Jesus. Rejoice in thanksgiving because it shall come to pass!
Have you joined the THANKS and GIVING challenge for the month of November? It's never too late to join and begin to cultivate a life of THANKSGIVING!
Love you all.
Your friend in the journey,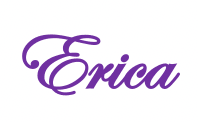 New from Sparrow's Song Ministries:
Celebrate The Savior
No one has received a greater gift than Jesus. "For God so loved the world that He gave His only begotten Son." Jesus loves us so much that He gave His life. This is the reason we celebrate. The lights, gifts, and family traditions are all good, but let's not forget to celebrate the Savior this season!
The Celebrate the Savior: Celebrating Jesus at Christmas 31 Day Scripture Writing Devotional Journal highlights beautiful scriptures that point to Jesus. This guided journal will help you focus on what is true and important this holiday.
Jesus truly is the reason for the season and He is the reason to celebrate.
Each page is designed to help you engage with scripture in a meaningful way. Complete with daily devotionals and lining pages, this scripture writing experience will help you remember the Savior at Christmas.