All of Me, Presenting Our Bodies as a Living Sacrifice – Breaking Free
I want to encourage you as we enter our final week of the Embrace the Word theme: All of Me: Presenting Our Bodies As a Living Sacrifice. We are nearing the start of a new year. This is always a time for resolutions and promises to be better. We begin anew and move forward with fresh zeal. Me too. This is me.
We do well for a time but then soon retreat back to old habits and ways that held us captive and hindered our growth. This is true in every area, whether it be saving money, losing weight, igniting our faith, or any other goal we have. Far too often, we fall short of our goal.
I beseech you, therefore, brethren, by the mercies of God, that you present your bodies a living sacrifice, holy, acceptable to God, which is your reasonable service. Romans 12:1
As we have explored Paul's appeal to the Roman believers in Romans 12:1, we see Paul encouraging Christians to respond to God's manifold mercies by presenting our body as a living sacrifice. This means giving Him all of us–every part–yielded to God in obedience. It sounds amazing and challenging all at the same time!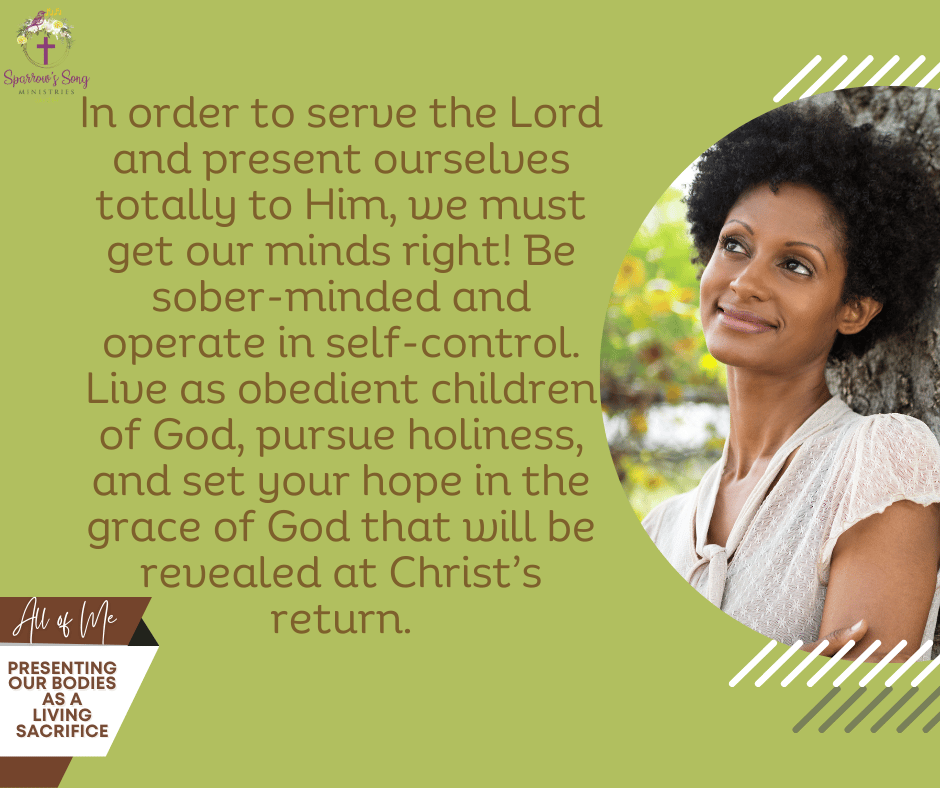 It is challenging because living like this is a departure from the way we are accustomed to. It's strikingly different from what we see every day.
Paul addresses this in verse 2 of Romans 12.
And do not be conformed to this world, but be transformed by the renewing of your mind, that you may prove what is that good and acceptable and perfect will of God.
Here, Paul emphasizes the need to break free from conformity to the world. The term "world" in the New Testament often refers to the default way of living that revolves around pursuing worldly desires. These desires include the lusts of the flesh, the lust of the eyes, and the pride of life.
We spend far too much time, energy, and resources chasing after things, status, and even other people. We seek validation from everything and everyone.
We may achieve some status or success. Our names may be recognized and our work revered. Still, without Jesus, our pursuits and even our successes leave us empty, time and time again.
In Romans 12:2 Paul urges us to break free from conformity.
Break free from the constant pursuit of pleasure, possessions, and status.
Break free from the need for the world's validation and embrace every truth God says about you.
Break free from adapting to social and cultural norms and live fully and freely in God's truth.
Break free from sinful habits that lead to spiritual decline and apathy.
Break free from mindsets of defeat and disappointments designed to destroy you.
Break free from the world's corrupt system and allow your mind to be renewed!
Instead of conformity to the world, Paul tells us to be transformed from within. This transformation only happens through the renewal of our minds. Our minds are renewed with the Word of God. When truth overcomes lies, we are transformed. When truth defines who we are, we are transformed. When our lives are based on God's truth, we are transformed to be more like Him.
Embrace that truth. Obey that truth. Walk in the truth of God's Word.
Then and only then will you be able to know what is good and pleasing to God. You will be able to discern what God's will is for your life and align yourself with that will.
This radical transformation allows you to experience true freedom!
So go ahead! Break free of the patterns and choices that have led to failure in the past, and embrace a new way of living!
Break free so that you can genuinely present yourself to Him!
May the God of hope fill you with all joy and peace in believing so that by the power of the Holy Spirit, you may abound in hope. Romans 15:13
Your friend in the journey,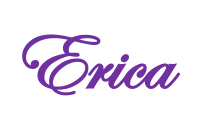 Remember: The Word W.O.R.K.S. We are walking in Wholeness, Obedience, Righteousness, and Kingdom Success through the Word of God.