Embrace the Embrace the Word ~ September 2023: Colossians – Jesus is enough (free devotional guide)
Welcome to a new month of Embrace the Word! I am so happy that we get to share God's life-changing Word together. We must embrace God's Word to face life-storms and challenges with a Christ-centered focus, with eternity at heart.
A Christ-centered focus is necessary! The world is filled with things that compete for the center of your life. Life constantly tells us we need more of this or that. Vain philosophies and new age theories attempt to steer us away from the things of God.
This was the problem in the Church of Colossae. Paul wrote to this church to encourage them to resist the pull of false teachers. He wanted them to know who Jesus is, who they are in Christ, and show them a different perspective on life, a Christ-centered approach. Most importantly, Paul wanted the Colossians to know that Jesus is enough.
He is enough for us, too. We don't need to give in to the world's ideologies and beliefs. Don't be deceived. Jesus is all we need. And nothing compares to Him.
This month's Embrace the Word's theme is Colossians: Jesus is enough. We will look at Paul's letter to the Colossian Church and glean from its instructions, warnings, and encouragements. We will see that Jesus is the center of our faith. He is all we need. We will read/write through the entire book of Colossians as well as some other scriptures on theme!
Also, (you asked for it!) the devotional guide returns this month! Each week, you will receive a 7-day devotional guide that includes a focus passage each day, a devotional entry based on the verses for the day, and 3P prompts (Pause, Prayer, and Praise). You can get your Week One Devotional Guide here.
So, let's jump in! Join us this month for Embrace the Word! I encourage you to share your journey! Share with a friend, your women's ministry, or your small group. You can also share with us! Join the Sparrow's Song Facebook Group ​here​, or follow us on​ Instagram​ and share your journey with us! Let's share Embrace the Word together!
May the God of hope fill you with all joy and peace in believing so that by the power of the Holy Spirit, you may abound in hope. Romans 15:13
Your friend in the journey,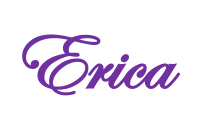 Remember: The Word W.O.R.K.S. We are walking in Wholeness, Obedience, Righteousness, and Kingdom Success through the Word of God.