Embrace the Word ~ July 2023: Summer in the Psalms Week 2
It's the second week of July and the second week of Embrace the Word's Summer in the Psalms! 
In week one, we looked at Thirsting for God in Psalm 42.
Of all the things in this world that battle for our attention and affection, intimacy with God should be our greatest desire and most passionate pursuit. When we thirst for Him we will be satisfied. He answers our heart's cries and births righteous desires in us. Jesus is the cure for our parched and thirsty souls. He is a well that won't run dry.
This week we will drive into the topic Trusting God as we look at Psalm 46. Trusting God means we rely on His strength, grace, and power. To truly trust Him, we must be still. Let's get into it in week two!
Here is your Free Week Two Devotional Guide.
​Summer in the Psalms Devotional Guide Week 2.pdf​
Did you miss the Week One Devotional Guide? It's not too late; get it here.
​​​Summer in the Psalms Devotional Guide Week 1.pdf​
Remember to join us in the Sparrow's Song Facebook Group ​here​, or follow us on​ Instagram​ for more content and fun. Invite a friend! Studying the Word is always better with friends!
Praying with you,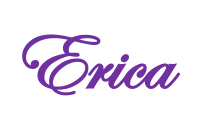 Remember: The Word W.O.R.K.S. We are walking in Wholeness, Obedience, Righteousness, and Kingdom Success through the Word of God.