On Another Note: I Will See the Goodness of the Lord
How are you? It's been a while since you've heard from me. Things have been a little busy as the school year comes to a close, but God has been faithful.
If you've been following along with this month's Embrace the Word scripture reading and writing plan, you know we are exploring passages about waiting on the Lord.
Waiting is not one of my strengths. Daily, I ask the Lord to help me cultivate patience in my life. One of the passages He gave me is Psalm 27:13-14. It has become one of my life verses.
I would have lost heart, unless I had believed that I would see the goodness of the Lord In the land of the living. Wait on the Lord; Be of good courage, And He shall strengthen your heart; Wait, I say, on the Lord! Psalm 27:13-14
This passage is part of a Psalm of David. Scholars cannot pinpoint a specific time in His life when he penned this psalm. Some say that it may be two psalms put together. Either way, in this psalm, David is expressing some relatable sentiments.
In tough times, it's easy to quit, give up, or lose heart. Trials have a way of pushing you past your breaking point. Hurt, pain, betrayal, and abuse can make you abandon your hope and turn away from what is true.
But for David, there was something that was like an anchor in the brutal winds and waves of life. That anchor was hope in the Lord.
David was confident that he would see God's goodness in his lifetime. David said, 'in the land of the living.' He declared that he wouldn't die before he saw it. He would not expire before he saw it! He would not waste away before he saw it. Therefore he would not give up!
This is the kind of hope we should have. In the light of all of the hard trials we face, quitting seems logical and reasonable. But hope in God goes against logic and reason. It is rooted in faith in a Father who is able and willing to shine His goodness on us in ways that bring life to dead situations. Even when we have to wait, when we confidently trust that we will see the goodness of the Lord, we can hold on!
When it looks bleak;
When we feel like we just can't take one more thing;
When it seems like it is over for us;
We can hang on to hope! We can wait confidently, knowing we will see God's goodness in our lives.
When you feel like you want to quit, reevaluate, go back and revisit the Cross! What do you believe? Don't believe the enemy's lie that tells you you were made to suffer or that things will always be bad—But believe that you will see the goodness of the Lord in the land of the living.
Embrace the beautiful truth found in verse 14 that says as we wait on the Lord–as we confidently expect to see the Lord's goodness–He will strengthen your heart. He will help you bravely endure even the fiercest storm. He will help you have courage when you need it most.
Dear friends, don't lose heart! Instead, believe in the Lord's goodness, mercy, and loving kindness–Believe that because Jesus has overcome the WORLD–You will see His goodness in the land of the living!
Take these questions to your journal or ponder them in your heart. Ask the Holy Spirit to reveal areas of improvement and respond obediently by applying the Word of God to your life.
Is my hope firmly rooted in the hope that I have in Jesus?
Do I truly believe that I will see the goodness of the Lord, or am I skeptical?
Am I courageously facing the storms in my life as I confidently wait on the Lord?
Your friend in the journey, 
Erica
REMEMBER: The Word W.O.R.K.S. Walking in Wholeness, Obedience, Righteousness, and Kingdom Success
Have you heard? I've just released my first book: Dwell – Living Life Fully Knowing the Holy Spirit Lives in You.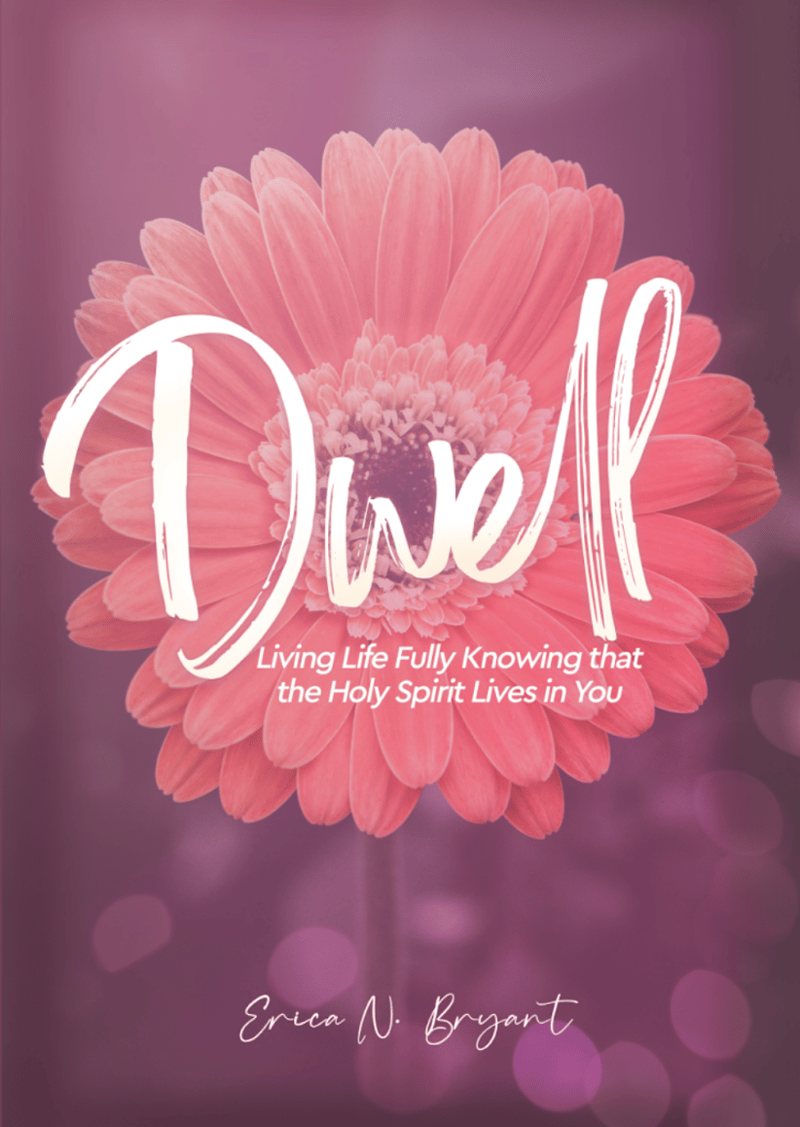 You can puchase it 
here
, or anywhere books are sold.

​