Embrace the Word ~ October 2023: All of Me, Presenting Our Bodies as a Living Sacrifice
Great Morning Friends! It's that time again. It's time to Embrace the Word!
We just finished diving into the Book of Colossians! Through a verse-by-verse study, we discovered that Jesus is enough! Paul laid out irrefutable evidence that it's Jesus! He is all we need! At the end of his letter, Paul gave practical ways to live out the truth that He outlined at the beginning of the letter. This is a method Paul employed often in His writings.
In what most scholars believe to be His most prolific writing, his letter to the Romans, Paul used this method. The first 11 chapters outline what God has done for us, while the last five give us a wise and practical charge to respond to all God has done!
It all hinges on Romans 12:1.
I beseech you therefore, brethren, by the mercies of God, that you present your bodies a living sacrifice, holy, acceptable to God, which is your reasonable service. Romans 12:1
The transition word 'therefore' brings Paul's former thoughts together with the following things he says: "In light of what I have just said, do this."
Paul makes a passionate appeal for us to present our bodies as a living sacrifice! He begs us to worship God with all that we are. He says it is not demanding or over-tasking; it's just reasonable to worship that way. God gave us His all, and we should give Him our all.
Our whole bodies! Not just our hearts, but that is included; not just our hands, but those are included, too. Our whole body! God Has been so good that we should respond by giving Him our all! Yes, Lord, You can have All of Me!
That's our Embrace the Word theme this month, All of Me: Presenting Our Bodies As a Living Sacrifice.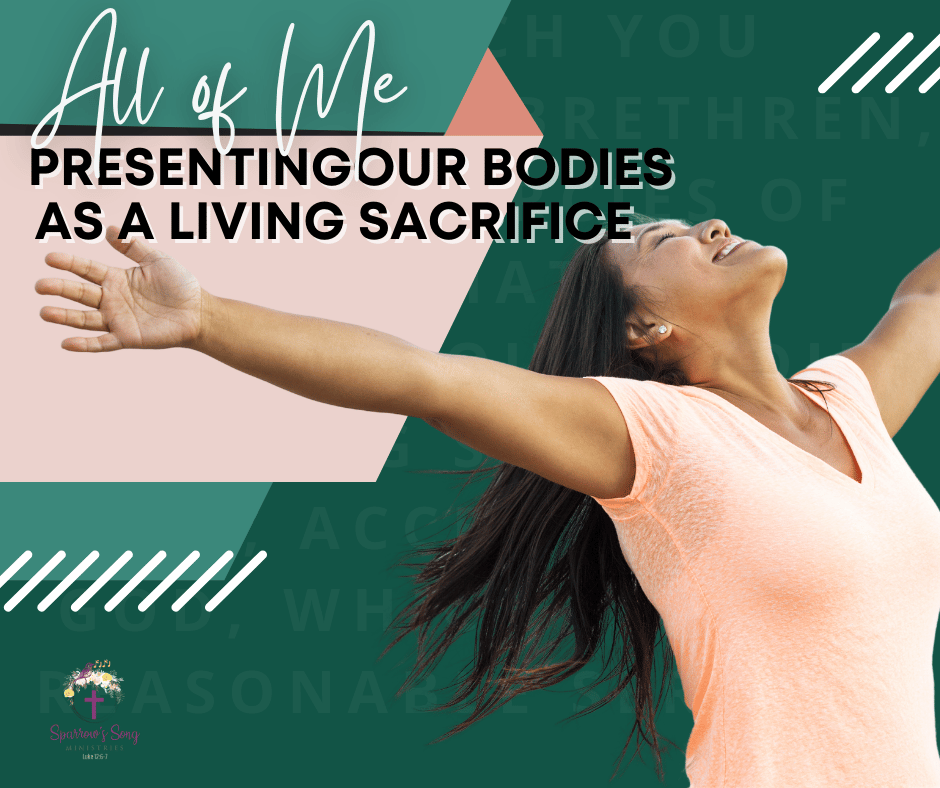 Join us as we look in God's Word to discover how to view our bodies as instruments of righteousness (Romans 6:12-13). We will explore ways to live out our worship practically so that we honor God with all that we are (Philippians 1:20). We will also examine what the Word says about some specific body parts and how to use them to glorify God!
As a note, there is no devotional guide this month. I want you to dive in and allow the Lord to speak to your hearts through His Word. I won't leave you alone, though! There will be weekly teachings and devotionals sent throughout the month. You could also use our Free All of Me: Presenting Our Bodies as a Living Sacrifice Scripture Writing Journal printable. Get it here! And don't worry! The devotional guide will return next month!
So, let's jump in!
Join us this month for Embrace the Word! I encourage you to share your journey! Share with a friend, your women's ministry, or your small group. You can also share with us! Join the Sparrow's Song Facebook Group ​here​, or follow us on ​Instagram​ and share your journey with us! Let's Embrace the Word together!
May the God of hope fill you with all joy and peace in believing so that by the power of the Holy Spirit, you may abound in hope. Romans 15:13
Your friend in the journey,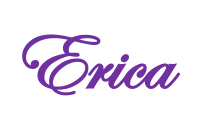 Remember: The Word W.O.R.K.S. We are walking in Wholeness, Obedience, Righteousness, and Kingdom Success through the Word of God.